Scully Elly's Toyshop of the Bizarre: Fighting Hatred and Evil with Crochet Since 2003
Presents….. CUDDLY OSAMA!


Yes, that's right, the same crazy crochet lady who brought you Cuddly Saddam has now taken on the "other" evilest mutha alive. This time, the gloves are off! (among other things)


Meet Cuddly Osama…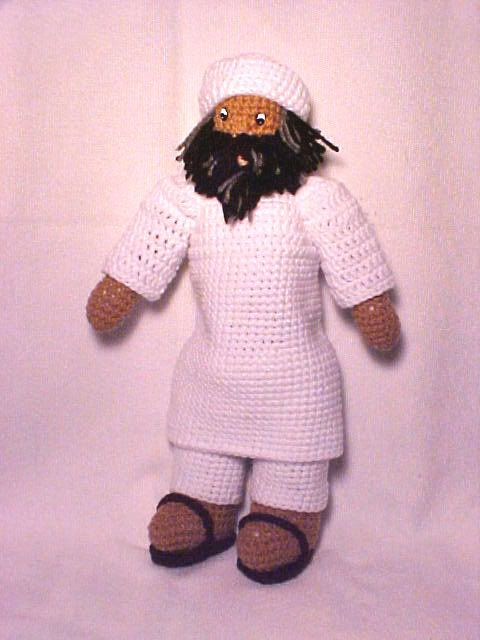 Don't let his huggable, wide-eyed appearance fool you (like so many of his rabid, zombie-like followers have been fooled) - he is actually the murderous, cave-dwelling sack of camel-turds you think he is!


Cuddly Osama has many secrets. Meet his donkey pal Scudsy…


Scudsy helps Osama travel the rough mountain terrain where they are forced to hide together. Scudsy also provides Osama with much needed love and companionship on those dark, lonely desert nights. After all, it's really hard for Osama to score chicks while living in a cave with a bunch of smelly dudes. Scudsy has a fifth "hoofless" leg (if you catch our drift) that drives Osama just wild!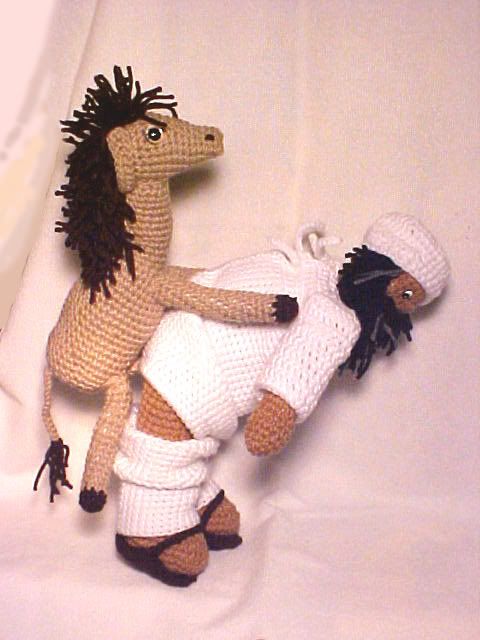 When Scudsy's "hoofless leg" penetrates his master from behind, Osama breaks all preconceived religious boundaries and begins to play "Amazing Grace". It is a beautiful and touching thing to behold - love really does conquer all!


But even donkeys can play hard-to-get. Sometimes Osama must entice his furry pal by showing him what's under all that flowing white garb….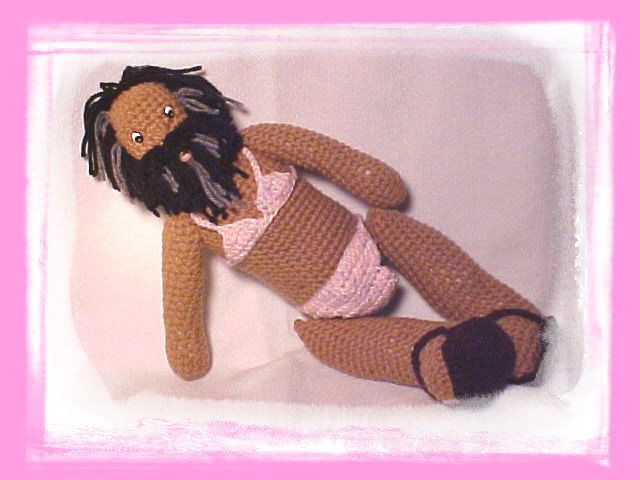 Scudsy finds Osama's decidedly thongy underthings simply irresistible. And when Osama takes Scudsy from behind: The spell is cast and the deal is sealed as Scudsy begins to play the Wedding March!


Look! They're in love…


Osama has another little secret, too. Although he appears to be himself from the front…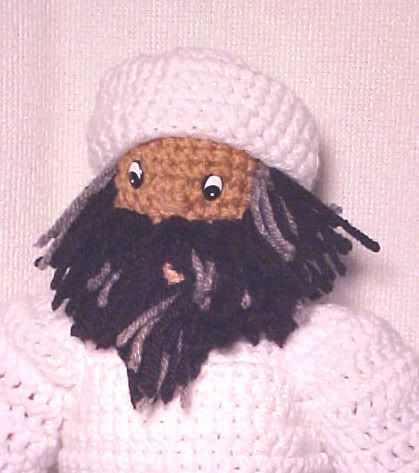 … When his turban is removed, there is a second face located at the back of his head. Look out, Harry Potter Fans, it's MOLDEVORT!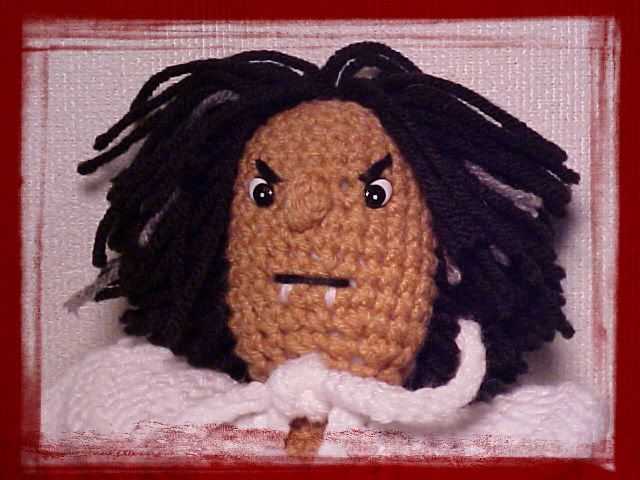 (Tongue-in-cheek disclaimer: Any resemblance of "Moldevort" with Voldemort from the Harry Potter series is strictly coincidental, unintentional, confusing, disheartening, and only accidentally obvious).


Descriptive stats:


This one of a kind creation was hand crocheted by New Orleans artist, Scully Elly. This is NOT a mass produced item - it is a one of a kind work of art (well, okay, DEFINE art, smart guy…)


Cuddly Osama stands at a lanky 16" tall, from the top of his snow-white headwrap to the bottom of his comfy sandals. He measures 11" around the waist. Osama features an embedded music button which plays "Amazing Grace" when Scudsy (or, really, the eraser end of a pencil will do) shows him true love.


Scudsy the Donkey stands 9" tall and measures 9 ½" from nose to tail. Scudsy features an embedded music button which plays "The Wedding March" when Osama (or, really, the back end of a toothbrush will do) shows him true love.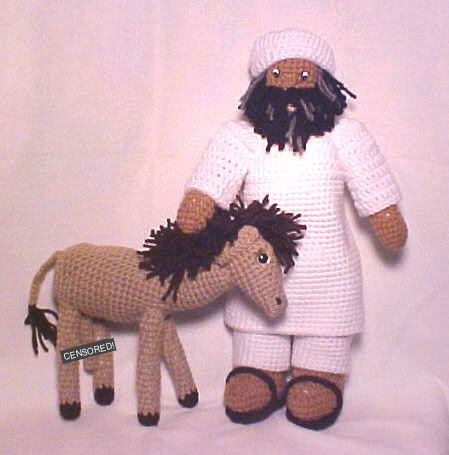 Both Osama and Scudsy are 100% hand crocheted from acrylic yarn, stuffed with polyester fiber fill - which makes them both non-allergenic and will keep them soft and cuddly for generations to come!


All of Osama's clothes are removeable, including turban, sandals (2), feminine bra, thong panties, pants and tunic.


Both Osama and Scudsy are anatomically correct (sorry, Ebay policy prohibits photographic proof!). Scudsy is quite impressive - Osama's "hoofless leg" (if you catch our drift) is considerably less impressive than Scudsy's.


This toy is not suitable for children. Contains small parts (Osama's tiny hoofless leg!)


Don't forget to Visit Cuddly Saddam!


NOTE:We understand that these are politically incorrect toys (or politically correct, depending on who you talk to). Please feel free to send your "non-bidder related" comments to scullyelly@yahoo.com. Elly promises to read and respond to all (well, most) mail sent there.


ONE MORE NOTE: Although this is a new Ebay ID with no feedback, we have been selling music-oriented items for years under our Powerseller ID which has a rating of well over 1,000. Please feel free to check our feedback by visiting Our New Ebay Store!


We accept Visa, Mastercard, Discover, American Express via PayPal.


We also accept Money Orders or Check. Personal checks must clear before shipping. Buyer pays $4.50 shipping. International shipping may be more.


We ship via UPS, which automatically includes insurance and package tracking.


SUPPORT OUR TROOPS!
Please join us in hoping that the war ends quickly and with minimal casualties!
Godspeed, y'all!


Thank you for looking!